Set of two foam trays for protected storage of one Morkanaut model of the Orks - Also suitable for the Gorkanaut
---
Morkanaut and Gorkanaut are fighting machine and monument for the gods of Waaagh! in one. For the opponent, on the other hand, they are a hellish metal dakka nightmare.
While we have absolute faith in the skills of the Mekboyz, we still want to help you with this Feldherr foam set to make sure the heavy Ork walker arrives on the battlefield unharmed and battle-ready.
The set includes:
1 Feldherr foam tray as lower part for one Morkanaut/Gorkanaut model and further miniatures (FSMEOT125BO)
1 Feldherr foam tray as upper part (FSMEOR055)
In the large round compartment of the lower insert, one model of the battlesuit of the Orks finds a safe place. The miniature is stored here in lying position.
The compartment is designed for a model in either build variant, Morkanaut or Gorkanaut.
And because the Orks do not bother with small stuff, and certainly do not go to Waaagh with it, the set comes with a second tray that takes care of the remaining part of the model. Thus, the miniature is safely and completely packed in foam. The precisely fitting cut prevents the figure from sliding around during transport. This not only reliably protects the sensitive details, such as antennas and rockits, from damage. The colors of the painted miniature are also spared from abrasion and scratches.
In the rectangular compartments you have room for further models. The four large compartments are perfectly suited for infantry units, like Ork Boyz or Meganobz. The six small compartments can hold Gretchins or even more Shootas and Launchas.
The 11 compartments have the following dimensions:
1 compartment, round: 215 mm diameter
4 compartments: 63 mm long x 55 mm wide x 115 mm deep
6 compartments: 39 mm long x 28 mm wide x 115 mm deep
The Full-Size foam trays have the dimensions:
FSMEOT125BO: 345 mm x 275 mm x 125 mm Gesamthöhe (115 mm usable height + 10 mm Boden)
FSMEOR055: 345 mm x 275 mm x 55 mm Höhe
high-quality, fine pored foam
chlorine and acid-free
Made in Germany
Models pictured are for size comparison only. They are the personal property of Feldherr company or employees.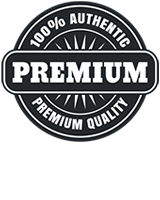 Feldherr fully 5 year warranty
We grant five years guarantee from date of purchase on our products with defects, which can be traced back to insufficient or defective processing. The guarantee does not apply to Feldherr Storage Boxes. If you have a problem with our products after the expiry of the guarantee, we will also be glad to assist you. Please contact for further informations.
The full Guarantee conditions can be found here: Feldherr Guarantee Condition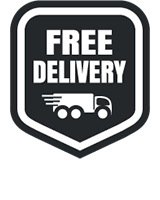 We offer free shipping for most countries!
European Union - flat just 7,99 Euro - Free from 69 Euro
USA & Canada - flat just 14,99 Euro - Free from 199 Euro
Worldwide shipping: Conditions here