The cost-effective stacking box solution with the versatile foam inlay in the robust Eurobox with separate lid - For storing, transporting, presenting and repairing your models in TT
---
Stored neatly, presented clearly and transported safely - The reasonable, space-saving stacking box solution with the all-round foam inlay for model railroads in TT gauge in the solid Eurobox. With the transport trolley, it's the ideal support for modular railroaders' meetings.
The set includes:
1 Auer Packaging Euro Box / Euro container case EG 64/75 HG (DSEB060X)
1 Feldherr Zugliege with 7 compartments for models in N gauge (EUMEWEA01)
2 self-adhesive pads, 5 mm thick, as protective padding for the inside of the box
foam spacers / separators (HS025A001)
1 foam topper, 10 mm
This set is available in different variants - for example as an economy package or with transport trolley.
The multi-part sets include an additional foam topper and a plastic place-on lid (DSEBCO) for the upper box.
With the Feldherr Zugliege your models can not only be stowed away neatly and transported safely. Thanks to the v-shaped compartments, you can also use the inlay as a display for presenting your own collection.
Seven compartments, tailor-made for model railways in gauge TT, offer your locomotives and wagons reliable protection for storage and transport.
The models are stored almost upright and can also be reached easily from the side. Therefore, the Zugliege is also suitable as an oblique tray for smaller maintenance and repair work on your locomotives.
Several trains and carriages can be stored next to each other in one compartment. The set also contains the matching foam spacers to prevent them from colliding or accidental coupling. Additional spacers are available separately (HS025A001).
Also in the package are two self-adhesive pads, which can be used on the right and left side as additional protective padding.
Your models are safely stored all around and permanently protected against damage to small parts and details by the high-quality, age-resistant foam. In the future, you will not have to worry about wear and tear such as scratches and flaking paint.
Of course we use only chlorine- and acid-free foam, that does not harm the material or paint.
The 7 compartments have the dimensions:
Length of the compartments: 560 mm
Length of the sides (depth): approx. 32 mm each
Underside to peak: approx. 36 mm
Underside to bottom: approx. 13 mm
Your model railroad collection is stored absolutely safely in the robust Euro container from AUER Packaging made of shock-resistant and dimensionally stable plastic.
The practical stacking system not only saves lids but also costs. Each box also acts as a place-on cover for the box below.
All multi-part sets contain an additional 20 mm thick foam topper. Finally, place this cover on top and close the uppermost box with the plastic place-on lid that is also included in the set. The lid reliably protects the contents of the top box from dust and dirt.
Dimensions of the Euro Box:
Outside: 600 mm x 400 mm x 75 mm
Inside: 570 mm x 370 mm x 70 mm
Inside when boxes are stacked: 570 mm x 370 mm x 60 mm
The foam inlay has the dimensions: 560 mm x 360 mm x 36 mm height.
high-quality, fine pored foam
chlorine and acid-free
ageing-resistant and UV-stable
Made in Germany
Models pictured are for size comparison only. They are the personal property of Feldherr company or employees.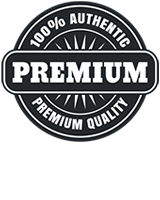 Feldherr fully 5 year warranty
We grant five years guarantee from date of purchase on our products with defects, which can be traced back to insufficient or defective processing. The guarantee does not apply to Feldherr Storage Boxes. If you have a problem with our products after the expiry of the guarantee, we will also be glad to assist you. Please contact for further informations.
The full Guarantee conditions can be found here: Feldherr Guarantee Condition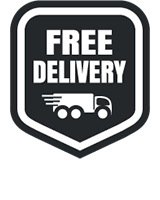 We offer free shipping for most countries!
European Union - flat just 7,99 Euro - Free from 69 Euro
USA & Canada - flat just 14,99 Euro - Free from 199 Euro
Worldwide shipping: Conditions here