closed-cell Polyethylene foam (PE) with very good noise insulation and heat insulation properties; self-adhesive on one side; versatile to use
---
PE foam sheets with pick and pluck layout are used everywhere for packaging, protecting, noise insulation, and heat insulation. These foams are used as pads, bases, glued elements, or divider. The foam is robust and durable. Polyethylene foam is used permanently as a lining in euro containers, aluminum boxes, and transport boxes. We offer different heights and dimensions. This way, you will find the foam that best suits your project. PE foam with pick and pluck layout is easy to process. You don't need a tool to separate the pick and pluck pins. Of course, a sharp knife e.g., a cutter will make processing easier for you.
This foam tray is self-adhesive on one side. So it can be glued on many clean and dry materials. The high adhesive power allows vertical bonding on most of these materials. Please ask us before you order if we have data for your material.
This rigid foam sheet is made from high-quality polyethylene (PE). Polyurethane (PU) material is the standard foam we offer for common hobby models and games. In direct comparison to polyurethane, PE is rather harder. For applications with special or industrial requirements we offer this PE rigid foam. Another significant difference for polyethylene is the low water absorption of approximately 1 volume percent.
The foam sheet has the dimensions: 550 mm x 345 mm x 5 mm. This corresponds to our Feldherr double size format. In this format we offer a wide range of foam trays and sheets for euro containers, bags, and storage boxes.
Dimensions of the foam tray: 550 mm x 345 mm x 5 mm high
pre-cut grid pattern: 20 mm x 20 mm x 5 mm
closed-cell PE rigid foam with pick and pluck layout
tool free customizable pick and pluck shape
good soundproofing and heat insulation
particularly resistant against chemicals and humidity
Made in Germany
Models pictured are for size comparison only. They are the personal property of Feldherr company or employees.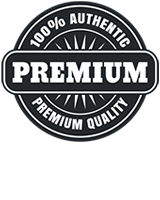 Feldherr fully 5 year warranty
We grant five years guarantee from date of purchase on our products with defects, which can be traced back to insufficient or defective processing. The guarantee does not apply to Feldherr Storage Boxes. If you have a problem with our products after the expiry of the guarantee, we will also be glad to assist you. Please contact for further informations.
The full Guarantee conditions can be found here: Feldherr Guarantee Condition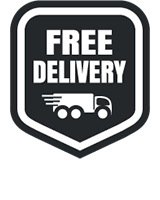 We offer free shipping for most countries!
European Union - flat just 7,99 Euro - Free from 69 Euro
USA & Canada - flat just 14,99 Euro - Free from 199 Euro
Worldwide shipping: Conditions here