Value set for Star Wars Rebellion the board game. 3 Layers - 166 compartments! The set can accommodate from the entire Rebellion boardgame box miniatures and the game material. The pictures are showing the state when the foam trays are in the box and the game board is under the foam!
The value set contains 3 layers:
1 x 30 mm foam tray for Star Wars Rebellion with 67 slots
1 x 30 mm foam tray for Star Wars Rebellion with 86 slots
1 x 50 mm foam tray for Star Wars Rebellion with 13 slots
1 x 4 mm extra topper
The 30 mm tray with 67 compartments:
2 compartments for 2 Super Star Destroyers
3 compartments for 3 Mon Calamari Cruisers
8 compartments for 4 Rebel Transports and 4 Corellian Corvettes
6 compartments for 3 Shield Generators and 3 Ion Cannons
21 compartments for 21 Rebel Troopers
12 compartments for 12 Y-Wings
14 compartments for 8 X-Wings and 6 Air Speeders
1 round compartment with 82 mm diameter and 20 mm deep for Destroyed System Markers
The 30 mm tray with 86 compartments:
8 compartments for Star Destroyers
4 compartments for AT-AT Walkers
8 compartments for Assault Carriers
10 compartments for AT-ST Scout Walkers
32 compartments for Storm Troopers
24 compartments for TIE Fighters
The 50 mm tray offers 13 compartments.
4 compartments for cards in sleeves, tokens or leaders
2 compartments for mini cards in sleeves
4 compartments for tokens
3 compartments for Death Stars
Models pictured are for size comparison only. They are the personal property of Feldherr company or employees.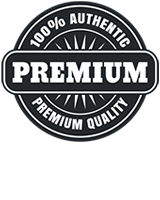 Feldherr fully 5 year warranty
We grant five years guarantee from date of purchase on our products with defects, which can be traced back to insufficient or defective processing. The guarantee does not apply to Feldherr Storage Boxes. If you have a problem with our products after the expiry of the guarantee, we will also be glad to assist you. Please contact for further informations.
The full Guarantee conditions can be found here: Feldherr Guarantee Condition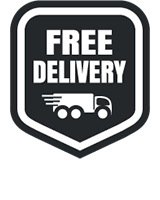 We offer free shipping for most countries!
European Union - flat just 7,99 Euro - Free from 69 Euro
USA & Canada - flat just 14,99 Euro - Free from 199 Euro
Worldwide shipping: Conditions here