You are looking for the perfect transport solution for Necromunda Underhive which offers the best protection?
This set enables you a clear order, perfect protection and easy transport of your Necromunda Underhive game material.
The entire game material fits in the set. Every miniature of the Gangers has a separate slot. The huge amount of components which you use for the setting of the underhive can be sorted logically in slots. So you can arrange the barricades, loot crates, frag traps, melta traps, command terminals, bulkhead doors and also tokens, dice and templates. The bigger foam inlay is produced especially in the height that you can store the board tiles above or below the foam inlay. If you have the foams in the official board game box, the tiles fit exactly in the remaining space.
The foam set and the entire game material fit perfectly in the original core box. Because of the height of the foam set, the foam extends slightly over the edge of the board game box.
The foam inserts fit perfectly into the original board game box.
The complete value set has the dimension: 290 mm x 420 mm x 75 mm height. The Set contains two trays and one foam topper
The 50 mm foam tray offers 34 compartments:
20 compartments for miniatures
14 compartments for tokens, dice, loot crates and free-standing command terminals
The 75 mm foam tray offers 17 compartments:
17 compartments for barricades and bulkhead doors
What you get:
1 x 50 mm foam tray for Necromunda miniatures, sleeved cards and token.
1 x 75 mm foam tray for Necromunda miniatures, sleeved cards and token.
1 foam topper
CFC-free fine pored quality foam Made in Germany
chlorine and acid free
Made in Germany
Models pictured are for size comparison only. They are the personal property of Feldherr company or employees.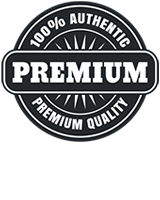 Feldherr fully 5 year warranty
We grant five years guarantee from date of purchase on our products with defects, which can be traced back to insufficient or defective processing. The guarantee does not apply to Feldherr Storage Boxes. If you have a problem with our products after the expiry of the guarantee, we will also be glad to assist you. Please contact for further informations.
The full Guarantee conditions can be found here: Feldherr Guarantee Condition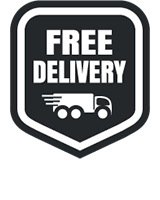 We offer free shipping for most countries!
European Union - flat just 7,99 Euro - Free from 69 Euro
USA & Canada - flat just 14,99 Euro - Free from 199 Euro
Worldwide shipping: Conditions here