This Set will clearly organize and safely store ALL Wave 1 & 2 miniatures of Kingdom Death: Monster 1.5
---
The miniatures of Kingdom Death: Monster 1.5 are among the most eccentric in the whole, wide board game universe. Of course, the monsters are also quite valuable. In fact, you are the owner of a veritable treasure. All the more important to organize and store the vast amount of marvelous minis properly – which is what our Value-Set for KDM 1.5 Wave 1 & 2 will do for you. Core Game, 1.5 Update Pack and all twelve expansions of the second wave will fit!
The Set:
Creates Order: 16 tailor-made foam trays hold ALL Wave 1 & 2 Monsters. Large figures like Phoenix and Dragon King get their own, exclusive trays; small and medium-sized minis (and several Pin-Ups) are clearly organized. Slenderman, Old Survivor, Kingsman & Co. are thus always at hand.
Speeds up Setup: The newly created order makes sure you instantly find the monster you need at any given moment. Setting up and tearing down your game will be as quick as the wind.
Guards your Monsters: Custom-cut compartments provide ultimate protection against breaking parts. Delicate models like Spidicules and Sunstalker are softly padded in fine-pored foam. The bird will not lose a feather, the spider couldn't break a leg if it tried.
Prevents Scratches: If you decorated your monsters, our foam is the best insurance against scratched or peeled-off paint. Your artwork remains unscathed for the next generation to admire.
Allows space-saving storage: Our trays are stackable and hence easy to store. As soon as you've got everything sorted, you place the trays into your shelf and all traces of game night are dispelled in an instant.
The trays for the large monsters Phoenix, Sunstalker, Spidicules and Dragon King are two-part. The two-part trays consist of lower trays with bases and upper trays without bases. Once you have placed the large monsters inside the lower trays, you simply lay the upper trays on top. The models will fit exactly through the cut-outs of the upper trays.
The Set contains:
1 x two-part Double-Size tray for Spidicules, Sunstalker and 3 additional miniatures (DSMEET100BO + DSMEEU08)
1 x two-part Full-Size tray for Dragon King and 2 additional miniatures (FSMEFG110BO + FSMEFH100)
1 x two-part Full-Size tray for Phoenix and 6 additional miniatures (FSLX070BO + FSLY100)
1 x Full-Size tray for Lonely Tree, Gorm, Lion God and 1 additional miniature (FSMEFJ145BO)
4 x Half-Size trays with 9 compartments each for miniatures (HS040I004BO)
2 x Half-Size trays with 10 compartments each for miniatures (HSLM050BO)
2 x Full-Size trays with 25 compartments each for miniatures (FSLQ040BO)
2 x Half-Size trays with 7 compartments each for miniatures (HSLZ060BO)
2 x Full-Size trays with 16 compartments each for miniatures (FSMEFP040BO)
Dimensions of the Value-Set:
2 * 550 mm x 345 mm x 310 mm height (refers to a tray arrangement of two same-sized stacks).
Base areas of the foam trays:
Double-Size: 550 mm x 345 mm
Full-Size: 345 mm x 275 mm
Half-Size: 275 mm x 172 mm
The heights of the trays depend on the sizes of the miniatures and vary between 40 mm and 210 mm.
fine-pored foam – Made in Germany
chlorine free and acid-free
CFC-free
Models pictured are for size comparison only. They are the personal property of Feldherr company or employees.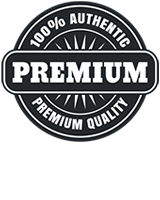 Feldherr fully 5 year warranty
We grant five years guarantee from date of purchase on our products with defects, which can be traced back to insufficient or defective processing. The guarantee does not apply to Feldherr Storage Boxes. If you have a problem with our products after the expiry of the guarantee, we will also be glad to assist you. Please contact for further informations.
The full Guarantee conditions can be found here: Feldherr Guarantee Condition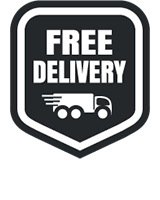 We offer free shipping for most countries!
European Union - flat just 7,99 Euro - Free from 69 Euro
USA & Canada - flat just 14,99 Euro - Free from 199 Euro
Worldwide shipping: Conditions here