All 19 miniatures of the Stormcast Eternals in one bag
---
Once they were the greatest heroes of the Mortal Realms. Over the centuries, they were chosen by Sigmar and forged into immortal golden warriors. From then on, as one of them dies, he will return to Azyrheim to be forged again. But immortality has its price and every death changes them.
With Soul Wars you will get 19 miniatures of the Sacrosanct Chamber. As always, the figures delight with a lot of loving attention to detail. Be it the impressive Lord-Arcanum on his Gryph-charger, the female wizard Knight-Incantor with incantor's staff and spirit flasks or the Sequisitors armed with stormsmite mauls. They all need a safe place aside the battlefields. And this is exactly what we offer to you and your miniatures with this foam tray set in the practical MEDIUM bag.
The set consists of the following items:
1 Feldherr MAXI Bag
1 Full-Size foam tray (FSMEEN065BO)
1 Full-Size foam tray (FSLQ050BO)
1 suitable foam topper
Two large foam trays provide a safe place for Sigmar's warriors after the battle. All miniatures are stored clearly arranged, in compartments specially tailored for them. Completely surrounded by soft foam, sensitive parts such as the Lord Arcanum aetherstave or the Evocators' stormstave remain optimally protected. Vexingly bending is prevented. And also, the colors of painted miniatures will not flake off. A foam topper on the upper tray provides final protection of the figures to the top.
There are also 20 free compartments on the second tray for additional miniatures or game material. This leaves room in the bag for future expansions.
The foam trays have the following dimensions:
1 mat with 16 compartments: 345 mm x 275 mm x 65 mm total height (55 mm usable height + 10 mm foam base)
1 mat with 25 compartments: 345 mm x 275 mm x 50 mm total height (40 mm usable height + 10 mm foam base)
The robust, black MEDIUM bag has padded side panels and a reinforced bottom. This ensures that the contents are always safely stored, even when transported by car or train. A sturdy belt provides additional comfort. The books for the game can be placed in the bag as well.
With this set your Stormcast Eternals faction is well stowed away and can be easily and safely transported to the next tournament or game at any time.
high-quality, fine pored foam - Made in Germany
CFC-free
chlorine and acid free
Models pictured are for size comparison only. They are the personal property of Feldherr company or employees.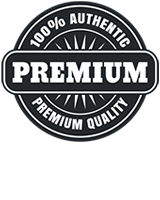 Feldherr fully 5 year warranty
We grant five years guarantee from date of purchase on our products with defects, which can be traced back to insufficient or defective processing. The guarantee does not apply to Feldherr Storage Boxes. If you have a problem with our products after the expiry of the guarantee, we will also be glad to assist you. Please contact for further informations.
The full Guarantee conditions can be found here: Feldherr Guarantee Condition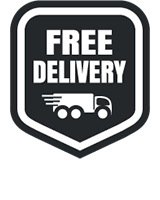 We offer free shipping for most countries!
European Union - flat just 7,99 Euro - Free from 69 Euro
USA & Canada - flat just 14,99 Euro - Free from 199 Euro
Worldwide shipping: Conditions here