Weta Workshop's GKR: Heavy Hitters hit the market and you managed to get hold of NZ's most sought after commodity since sheep wool? You even secured the Stretch Goals? Congrats! We wish you all the luck in the world in obliterating your opponents.
As you know, even killer robots need to rest when the battle is over. Therefore, we at Feldherr created a foam set to accomodate your darlings' needs.
The Set consists of 3 custom cut foam trays. 2 of the trays will hold the game components of the core box. 1 tray is reserved for Kickstarter Stretch Goal and Extra Buy content.
The Kickstarter and Extra-Buy tray fits into the exclusive Stretch Goal Box and has compartments for:
4 x Tactile Plastic Dashboards
1 x Glory Hound Mini
2 x Hapsi themed buildings
4 x Mercenary Unit Miniatures (Snipey / Splodey / Morty / Zappy)
4 x Pilot miniatures (4 Pilot Edition (Jae / Kemi / Izzy / Diego)
4 x Pilot miniatures Stretch Goals (Ike / Ana / Marlo / Nix)
3 x Building Spires (Urban Wasteland Expansion)
4 x Corporation Toppers (Urban Wasteland Expansion)
1 x BIG Little Buddy (Add On)
The two core box trays fit into the Original Board Game box. Due to the dimensions, these foams slightly extend over the edge of the box.
The first core box tray has 20 compartments. 4 of them are reserved for the large Heavy Hitter miniatures.
Additional 12 compartments will hold the Support Units of the 4 factions. Moreover, 4 further, large compartments provide space for accessories like playing cards, dice and tokens.
The second core box tray has 11 compartments and will hold 10 buildings. These can be either cardboard buildings or plastic buildings of the Urban Wasteland Expansion. Another compartment can be filled with game components like playing cards.
In order to protect the miniatures from banging against the lids of the boxes, the set comes with 2 foam toppers.
The set contains:
1 foam tray (85 mm x 398 mm x 358 mm) for the core box
1 foam tray (80 mm x 398 mm x 358 mm) for the core box
1 foam tray (80 mm x 398 mm x 358 mm) for Kickstarter and Extra buy content
2 foam toppers
CFC-free, fine-pored quality foam
chlorine free and acid free
Made in Germany
Models pictured are for size comparison only. They are the personal property of Feldherr company or employees.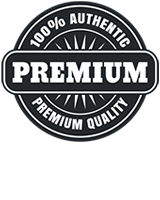 Feldherr fully 5 year warranty
We grant five years guarantee from date of purchase on our products with defects, which can be traced back to insufficient or defective processing. The guarantee does not apply to Feldherr Storage Boxes. If you have a problem with our products after the expiry of the guarantee, we will also be glad to assist you. Please contact for further informations.
The full Guarantee conditions can be found here: Feldherr Guarantee Condition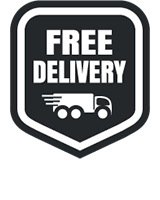 We offer free shipping for most countries!
European Union - flat just 7,99 Euro - Free from 69 Euro
USA & Canada - flat just 14,99 Euro - Free from 199 Euro
Worldwide shipping: Conditions here