* Wliczając w to podatek VAT z wyłączeniem Wysyłka
---
Przechowywane w sposób uporządkowany i bezpiecznie transportowane. Wkładka piankowa Feldherr do modeli szyn w skali N w stabilnym Feldherr Storage Box.
Zestaw składa się z:
1 Feldherr Storage Box (FSLB040)
2 Półwymiarowe tace piankowe (HSMELI035BO)
1 nakładka na pianę (FS010B)
Wagony i lokomotywy są przechowywane w dokładnie dopasowanych przedziałach. W jednym pomieszczeniu można przechowywać kilka wagonów. Aby zapobiec niezamierzonemu sprzężeniu lub uderzeniu o siebie podczas transportu, modele mogą być od siebie oddzielone za pomocą dołączonych do zestawu dystansów. Wagony, lokomotywy i pojazdy są bezpiecznie składowane i chronione wysokojakościową pianką PE, która chroni je przed uszkodzeniami i zarysowaniami lakieru.
Wkładki są dobrze przechowywane w Feldherr Storage Box FSLB040. Ten jest wykonany z powlekanego, dwuściennego kartonu. Dzięki temu jest nie tylko przyjemnie lekki, ale także szczególnie odporny na rozerwanie i stabilny. Dzięki temu modele są bezpiecznie przechowywane i chronione przed pyłem, a dzięki płaskiej, kompaktowej budowie mogą być łatwo transportowane.
Wymiary Feldherr Storage Box:
Wymiary wewnętrzne: 345 mm x 275 mm x 40 mm
Wymiary zewnętrzne są nieznacznie większe.
Tacki piankowe mają następujące wymiary: 275 mm x 172 mm x 35 mm wysokości całkowitej (25 mm wysokości użytkowej + 10 mm podłogi z pianki).
Gęstość surowca (zgodnie z normą DIN EN ISO 845): 22,0 kg/m3 (+/- 2,0)
wysokojakościowa, drobnoporowata pianka PE - Made in Germany
Bezfreonowe
wolne od chloru i kwasów
Models pictured are for size comparison only. They are the personal property of Feldherr company or employees.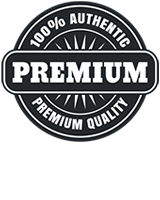 Feldherr fully 5 year warranty
We grant five years guarantee from date of purchase on our products with defects, which can be traced back to insufficient or defective processing. The guarantee does not apply to Feldherr Storage Boxes. If you have a problem with our products after the expiry of the guarantee, we will also be glad to assist you. Please contact for further informations.
The full Guarantee conditions can be found here: Feldherr Guarantee Condition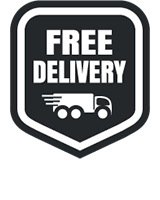 We offer free shipping for most countries!
European Union - flat just 7,99 Euro - Free from 69 Euro
USA & Canada - flat just 14,99 Euro - Free from 199 Euro
Worldwide shipping: Conditions here