Do uporządkowanego przechowywania i bezpiecznego transportu specjalnie dla graczy turniejowych - miejsce dla 2 zespołów po 11 zawodników i bramkarza.
* Wliczając w to podatek VAT z wyłączeniem Wysyłka
---
Następny turniej może nadejść. Ponieważ teraz oferujemy również wkład Feldherr w eleganckiej obudowie Half-Size dla Państwa sprzętu Subbuteo, który jest specjalnie dostosowany do wymagań turniejowych.
Zestaw składa się z:
1 torba Feldherr MINI MINUS
1 tacka do pianki do Subbuteo - Edycji Turniejowej (HSMEUP035BO)
1 nakładka piankowa
Nasza wkładka piankowa Half-Size oferuje miejsce dla dwóch zespołów Subbuteo. Każda z drużyn otrzymuje dopasowane do siebie przedziały na 11 figurek zawodników i jednego bramkarza.
Przedział dla bramkarza jest dostosowany do wersji "Kat. 3". Nadaje się do obu typów klamek, prostej (prosta HEX) i szerokiej (klamka samolotowa HAWK).
Dzięki dokładnemu dopasowaniu i miękkiej piance, Twój sprzęt zawsze trafia do turniejowego stołu w aktualnym, gotowym do gry stanie. Szczególnie dla tych, którzy przywiązują dużą wagę do indywidualnych szczegółów, takich jak rękawice i koszulka. kolory, ta taca oferuje najlepszą ochronę dla miniaturyzacji graczy.
Pasująca nakładka z pianki uzupełnia zestaw. Wystarczy położyć ją na tacy, aby upewnić się, że nic nie wypadnie.
Torba MINI MINUS wykonana jest ze szczególnie wytrzymałego materiału i zapewnia optymalną ochronę zawartości przed wpływem czynników zewnętrznych. Kieszeń siatkowa z zamkiem błyskawicznym od wewnątrz oferuje dodatkowe miejsce, np. na regułę książka.
imieniem i nazwiskiem
Wymiary torby:
Wymiary wewnętrzne: ok. 275 mm x 172 mm x 40 mm
Wymiary zewnętrzne: ok. 300 mm x 200 mm x 50 mm
Ta taca na piankę Half-Size ma wymiary: 275 mm x 172 mm x 35 mm wysokość całkowita (25 mm wysokość użytkowa + 10 mm podstawa z pianki)
wysokiej jakości pianka o drobnych porach - Made in Germany
wolny od chloru i kwasów
Models pictured are for size comparison only. They are the personal property of Feldherr company or employees.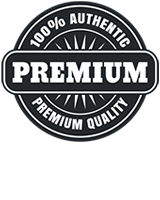 Feldherr fully 5 year warranty
We grant five years guarantee from date of purchase on our products with defects, which can be traced back to insufficient or defective processing. The guarantee does not apply to Feldherr Storage Boxes. If you have a problem with our products after the expiry of the guarantee, we will also be glad to assist you. Please contact for further informations.
The full Guarantee conditions can be found here: Feldherr Guarantee Condition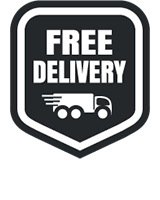 We offer free shipping for most countries!
European Union - flat just 7,99 Euro - Free from 69 Euro
USA & Canada - flat just 14,99 Euro - Free from 199 Euro
Worldwide shipping: Conditions here