* Wliczając w to podatek VAT z wyłączeniem Wysyłka
---
Torba Feldherr MAXI Bag doskonale nadaje się do transportu i bezpiecznego przechowywania danych. Inteligentny system pozwala na podział jednostek w Daqan i Waiqan. Ta torba jest specjalnie dla twoich jednostek Daqan.
Wszystkie miniatury oryginalnej gry Runewars Miniature Game oraz rozszerzenia Lord Hawthorne, Dowództwo Piechoty Daqan, Spearmen i kawaleria przysięgłych mieszczą się w torbie. Dzięki trzem tacom piankowym z 79 przegrodami możesz indywidualnie komponować i zbierać swoje jednostki.
Torba Maxi jest całkowicie wypełniona pianką:
1 x 70 mm (2,75 cala) pełnowymiarowa taca z pianki do gry Runewars Miniatures - Daqan-Lords (nr artykułu):[FSKH070BO])
2 x 55 mm (2,16 cala) pełnowymiarowa taca z pianki do gry Miniatures - Daqan-Lords Infantry (nr pozycji:[FS055RW02])
1 x nakładka na pianę
Specjalna taca na piankę do gry Miniatures Runewars - Daqan-Lords (nr pozycji..:[FSKH070BO]).
1 komora na Rune Golem
1 komora na zamontowanego Lorda Hawthorne'a.
1 przegroda na Banner Guards
8 przegródek na kawalerię przysięgłą Kawaleria
2 przegródki na karty w rękawach
1 komora na kości
1 komora na narzędzia komendanta
1 przegroda na token
4 przegródki na podstawy
Specjalna taca na pianę dla piechoty Daqan-Lords (nr pozycji:[FS055RW02]).
8 Fächer 74 mm x 32 mm x 45 mm
16 Fächer 50 mm x 32 mm x 45 mm
6 Fächer 50 mm x 46 mm x 45 mm
Models pictured are for size comparison only. They are the personal property of Feldherr company or employees.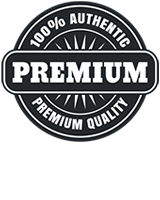 Feldherr fully 5 year warranty
We grant five years guarantee from date of purchase on our products with defects, which can be traced back to insufficient or defective processing. The guarantee does not apply to Feldherr Storage Boxes. If you have a problem with our products after the expiry of the guarantee, we will also be glad to assist you. Please contact for further informations.
The full Guarantee conditions can be found here: Feldherr Guarantee Condition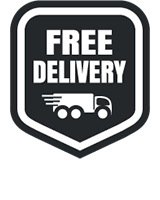 We offer free shipping for most countries!
European Union - flat just 7,99 Euro - Free from 69 Euro
USA & Canada - flat just 14,99 Euro - Free from 199 Euro
Worldwide shipping: Conditions here