Pick and Pluck podwójnej wielkości taca z pianki o podwójnym rozmiarze
* Wliczając w to podatek VAT z wyłączeniem Wysyłka
---
Taca z pianki do klejenia z siatką Raster/Grid, która umożliwia kształtowanie szczelin idealnie dopasowanych do Twoich potrzeb! Taca dla Ciebie duże, długie lub dużo większe przedmioty. Unikalne kształty szczelin mogą być szybko wytwarzane. Jest to pianka Feldherr Raster - gotowy do użycia wzór rastrowy. Nasze perforowane tace z pianki mogą być dostosowywane ręcznie bez użycia narzędzi. Taca piankowa będzie dostarczana bez dna. W razie potrzeby do zamówienia należy dodać spód z pianki.
Wymiar tacy piankowej: 550 mm x 345 mm x 40 mm
Sześciany rastrowe 20 mm x 20 mm x 20 mm x 40 mm
Made in Germany
A jeśli potrzebujesz rozwiązania transportowego dla dużych, dwuwymiarowych tac piankowych? Weź Feldherr Transporter lub Feldherr Storage Box XL! Tacki piankowe FELDHERR grup produktów w rozmiarze półwymiarowym, pełnowymiarowym i dwuwymiarowym umożliwiają modułowe napełnianie pasujących toreb i pudełek magazynowych. Dlatego zawsze kupujesz odpowiednie maty. To znaczy:
2 x tacki półwymiarowe = 1 x taca pełnowymiarowa
4 x tacki półwymiarowe = 1 x taca dwuwymiarowa
2 x tacki pełnowymiarowe= 1 x taca dwuwymiarowa
To całkiem fajne, ponieważ możesz używać naszych tac piankowych w prawie wszystkich kombinacjach w naszych skrzyniach, torbach i pudełkach do przechowywania!
Models pictured are for size comparison only. They are the personal property of Feldherr company or employees.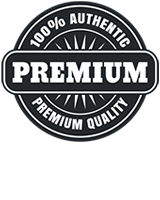 Feldherr fully 5 year warranty
We grant five years guarantee from date of purchase on our products with defects, which can be traced back to insufficient or defective processing. The guarantee does not apply to Feldherr Storage Boxes. If you have a problem with our products after the expiry of the guarantee, we will also be glad to assist you. Please contact for further informations.
The full Guarantee conditions can be found here: Feldherr Guarantee Condition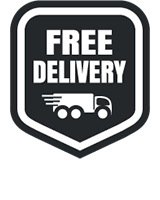 We offer free shipping for most countries!
European Union - flat just 7,99 Euro - Free from 69 Euro
USA & Canada - flat just 14,99 Euro - Free from 199 Euro
Worldwide shipping: Conditions here