Sztywna pianka polietylenowa (PE) o dobrych właściwościach izolacji akustycznej i cieplnej; uniwersalna do stosowania jako warstwa wierzchnia/górna, dolna lub pośrednia sztywna pianka lub płyta cieniująca
* Wliczając w to podatek VAT z wyłączeniem Wysyłka
---
Numer pozycji ANBA015-PE-L
Płyty piankowe PE są uniwersalne i służą do pakowania, ochrony, izolacji akustycznej i cieplnej. Pianki te są wykorzystywane w różnych formach jako podłoże, wsporniki, elementy klejone lub przekładki. Pianka jest wytrzymała i trwała. Pianka polietylenowa jest używana na stałe jako wykładzina w pojemnikach euro, skrzynkach aluminiowych i skrzynkach transportowych. Oferujemy różne wysokości i wymiary. W ten sposób znajdziecie Państwo piankę, która najlepiej pasuje do Waszego projektu. Pianka polietylenowa jest łatwa w obróbce. Do obróbki polecamy ostry nóż, np. kuter.
Ten sztywny arkusz pianki jest wykonany z wysokiej jakości polietylenu (PE). Materiał poliuretanowy (PU) jest standardową pianką oferowaną przez nas dla popularnych modeli hobbystycznych i gier. W bezpośrednim porównaniu do poliuretanu, PE jest raczej twardszy. Dla zastosowań o specjalnych lub przemysłowych wymaganiach oferujemy tę sztywną piankę PE. Kolejną istotną różnicą w przypadku polietylenu jest niska absorpcja wody wynosząca około 1 procent objętości.
Arkusz pianki ma wymiary: 550 mm x 350 mm x 15 mm wysokości.
Płyta sztywnej pianki PE o zamkniętych komórkach, dwukolorowa
Warstwa 1 niebieska 10 mm wysokość
Warstwa 2 czarna wysokość 5 mm
bardzo dobrze konfigurowalna za pomocą ostrego noża / kutra
dobra izolacja akustyczna i cieplna
szczególnie odporny na chemikalia i wilgoć
wymiary i tolerancje dla tego artykułu zgodnie z DIN 7715 P3
Made in Germany
Models pictured are for size comparison only. They are the personal property of Feldherr company or employees.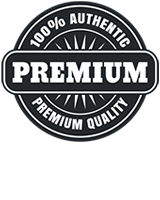 Feldherr fully 5 year warranty
We grant five years guarantee from date of purchase on our products with defects, which can be traced back to insufficient or defective processing. The guarantee does not apply to Feldherr Storage Boxes. If you have a problem with our products after the expiry of the guarantee, we will also be glad to assist you. Please contact for further informations.
The full Guarantee conditions can be found here: Feldherr Guarantee Condition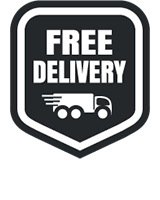 We offer free shipping for most countries!
European Union - flat just 7,99 Euro - Free from 69 Euro
USA & Canada - flat just 14,99 Euro - Free from 199 Euro
Worldwide shipping: Conditions here