Safely store all 6 Skaven models from the 'Carrion Empire' battle box from Games Workshop
---
Vast, psychotic Rat Ogres, crazy machine builders and their ingenious machines - the Skaven Clans Skryre combine arcane sorcery with complex technology and draw their power from warpstone-enabled magic.
To safely store the crazy Ratmen and the Warlock's mad inventions, here is the right foam insert for your miniatures.
This 110 mm high insert, with a total of six tailor-made compartments, offers space for all the miniatures of the Ratkin from the GW box set. Each compartment is individually tailored to each of the Skryre Clans models. This ensures that the figures do not slide around or collide during transport. Once you've painted your Skaven, the colors are safe from abrasion and scratches.
The fine-pored, soft foam optimally protects the sensitive parts of the filigree miniatures from damage. The rats keep their tails and the Doomwheel its crew.
The compartment for the Warp Lightning Cannon is cut in such a way that both construction variants - Warp Lightning Cannon or Plagueclaw - fit in.
The Full-Size foam tray has the dimensions: 345 mm x 275 mm x 110 mm total height (100 mm usable height + 10 mm foam base)
high-quality, fine pored foam
CFC-free
chlorine and acid-free
Made in Germany
Models pictured are for size comparison only. They are the personal property of Feldherr company or employees.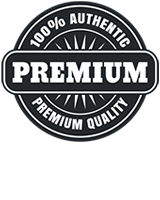 Feldherr fully 5 year warranty
We grant five years guarantee from date of purchase on our products with defects, which can be traced back to insufficient or defective processing. The guarantee does not apply to Feldherr Storage Boxes. If you have a problem with our products after the expiry of the guarantee, we will also be glad to assist you. Please contact for further informations.
The full Guarantee conditions can be found here: Feldherr Guarantee Condition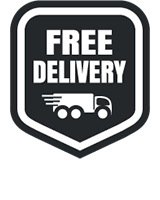 We offer free shipping for most countries!
European Union - flat just 7,99 Euro - Free from 69 Euro
USA & Canada - flat just 14,99 Euro - Free from 199 Euro
Worldwide shipping: Conditions here