This army case comes with layers of standard foam (1 inch) and the Tank Raster Foam Tray (4 inch), able to carry several vehicles and 108 infantry models this case is ideal for transporting your Warhammer 40,000 army.
The customisable foam sections also make transporting a Warhammer army easier, the foam will easily accomodate several giants, war machines or other large models.
3 x 35 mm full-size foam tray with cut outs
1 x 100 mm full-size raster foam tray (self-adhensive + extra 10mm bottom)
1 x full-size topper
= stores up to 108 figures
PLUS large models, tanks or monster
100 mm full-size raster foam tray: Perforated foam cuboids (22 * 17 = 374 cuboids) that allow you the option of where you want to place your miniatures!
Dimension: 275 mm x 345 mm x 100 mm
Perforated foam cuboids (14 mm x 14 mm) that allows you the option of where you want to place your miniatures!
Made in Germany
35 mm full-size foam tray with cut outs: Perfect for all standard miniatures, like Flames of War, Confrontation, Games Workshop and all others
Dimension: 275 mm x 345 mm x 35 mm
slot size: 25 mm x 50 mm
Made in Germany
Foam informations:
CFC-free fine pored quality foam Made in Germany
chlorine and acid free
piece density 23,0 kg/m³ (+/- 2,0)
Made in Germany
The case:
super stable
has 2 bolts for added security
locking holes for locking by padlock
ergonomic comfort-grip handle
Dimensions: 45 x 35 x 33 cm
Stack height inside: about 28 cm
Shoulder Strap for Feldherr Hard Case

For a more convenient transport we recommend this shoulder strap specially developed for the Feldherr Hard Case XL. The harness is simply pulled from underneath over the case. The position is fixed with two adjustable retaining elements on the left and right of the strap.
The continously adjustable shoulder strap with shoulder pad is made of particularly durable polyester. This leaves your hands free and allows you to transport the case easily and comfortably even over longer distances.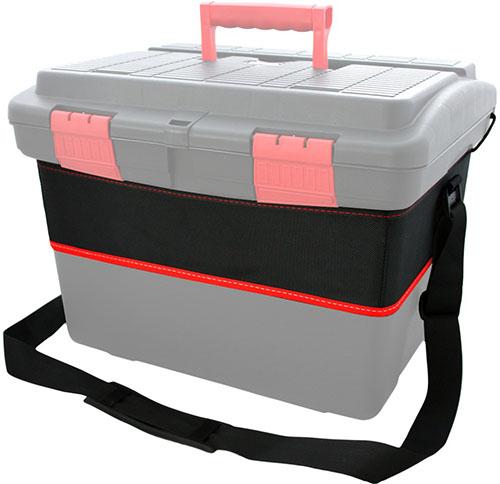 Feldherr fully 5 year warranty

We grant five years guarantee from date of purchase on our products with defects, which can be traced back to insufficient or defective processing. The guarantee does not apply to Feldherr Storage Boxes. If you have a problem with our products after the expiry of the guarantee, we will also be glad to assist you. Please contact for further informations. The full Guarantee conditions can be found here! .

60-Day Money Back Guarantee

Benefit from our money back guarantee if you are not satisfied with your Feldherr order. Provided that the product is in the condition of delivery, we will organize a replacement, or we give you your money back. You shall only bear the costs of the return shipment. The 60-day time limit is counting from the day of delivery. Please contact us beforehand for further information.

99% of costumers recommend us!

Buying in a online-shop is a matter of trust.
So for us the customer support is more than a promise. Your satisfaction is important to us. Try out and test the quality of our products.