All 53 miniatures and all accessories from the Chosen Pledge of the Godtear Kickstarter campaign neatly stowed and safely transported
---
Two Starter Sets and five Warband Expansions enrich your game and collection with more than 50 wonderful miniatures. The only question now is: How do you best keep them and, most importantly, how do they get to the game table unharmed after you've painted them?
Answer both questions with this foam-filled MAXI bag especially for the Chosen Pledge of the Godtear Kickstarter campaign.
The bag provides space for the contents of the following boxes:
Starter Set 'Eternal Glade'
Starter Set 'The Borderlands'
Warband Expansion 'Sneaky Peet, the Maligned & Sneaky Stabbers'
Warband Expansion 'Grimgut, the Vile & Retchlings'
Warband Expansion 'Rattlebone, Prophet of the Ascended Past & Hexlings'
Warband Expansion 'Mournblade, the Soulless & Knightshades'
Warband Expansion 'Halftusk, Warden of the Stonekin Isle & Froglodytes'
The set consists of:
1 Feldherr MAXI bag
3 Half-Size foam trays for miniatures (HSCU060BO)
2 Half-Size foam trays for miniatures and game material (HSMEIL060BO)
1 Half-Size foam tray for cards and tokens (HSMEQO050BO)
1 foam mat, 10 mm, as height compensation
1 foam topper
All 53 miniatures from the two Starter Sets and the five expansions find a safe home on five foam inserts. From Mournblade, the Soulless, to Nia, The Crystalmancer, to Halftusk, Warden of the Stonekin Isle - every champion and every follower gets the fitting compartment.
Wrapped in high-quality foam, the figures are optimally protected against damage. The claws remain pointed and the blades remain in place even after a busy tour through public transport.
If you paint your miniatures, you won't have to worry about them sliding around or bumping into each other, ruining hours of painstaking painting. The colors remain unharmed and free from scratches and abrasion.
There are also some compartments left to store the tokens and the Objective Hexes.
For the cards a suitable tray is also included. It has 3 compartments for the cards. These fit here both with and without sleeves. A finger-wide recess facilitates the removal of the decks. You can sort further tokens into the 4 small compartments.
Finally, a foam topper ensures that your figures are securely packed all around and that everything is best prepared for transport. The Battlefield game board, dashboards and rulebook can be placed on top or stowed in the compartment at the front of the bag.
The Feldherr MAXI bag is made of particularly hard-wearing material. Padded side panels and a reinforced bottom additionally ensure that the miniatures are also excellently protected against external influences when transported by car or train.
In addition to the large main compartment, the bag also has a zipped pocket at the front. Here you can store booklets, the game board and other small items.
There is an easy-grip carrying handle on the top. If you prefer to keep your hands free, you can also carry the bag as a shoulder bag thanks to the sturdy, removable shoulder strap.
Dimensions of the foam trays:
HSMEIL060BO: 275 mm x 172 mm x 60 mm total height (50 mm usable height + 10 mm foam base)
HSCU060BO: 275 mm x 172 mm x 60 mm total height (50 mm usable height + 10 mm foam base)
HSMEQO050BO: 275 mm x 172 mm x 50 mm total height (40 mm usable height + 10 mm foam base)
Dimensions of the MAXI bag:
Inner dimensions: approx. 345 mm x 275 mm x 180 mm
Outer dimensions: approx. 390 mm x 330 mm x 190 mm
high-quality, fine pored foam - Made in Germany
CFC-free
chlorine and acid-free
Models pictured are for size comparison only. They are the personal property of Feldherr company or employees.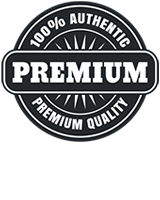 Feldherr fully 5 year warranty
We grant five years guarantee from date of purchase on our products with defects, which can be traced back to insufficient or defective processing. The guarantee does not apply to Feldherr Storage Boxes. If you have a problem with our products after the expiry of the guarantee, we will also be glad to assist you. Please contact for further informations.
The full Guarantee conditions can be found here: Feldherr Guarantee Condition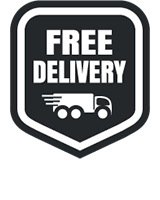 We offer free shipping for most countries!
European Union - flat just 7,99 Euro - Free from 69 Euro
USA & Canada - flat just 14,99 Euro - Free from 199 Euro
Worldwide shipping: Conditions here