The listed price is valid for the suitcase filled with a maximum of 28 cm full-size foam. You are free to mix with half-size foam. Make your Feldherr Hard Case even more individually!
How it works:
choose your favorite foam
at best write down the item number eg: FS035BO
the 3 digits after the first two letters of the item number indicate the height of the mat in millimeters eg FS035BO = 35 mm high
the sum of the heights must not be greater than 28.0 cm (280 mm)
if you order mats without fixed bottoms - do not forget to write down one bottom per mat - each height 10 mm
Please fill not needed input fields with "no mat" or similar.
Shoulder Strap for Feldherr Hard Case

For an even easier transport, we recommend the specially developed Feldherr shoulder strap! This shoulderstrap can be pulled from underneath the trunk. The position fix by two adjustable holding elements to the left and right of the belt.
You have your hands free and can easily and conveniently transport your hard case over long distances.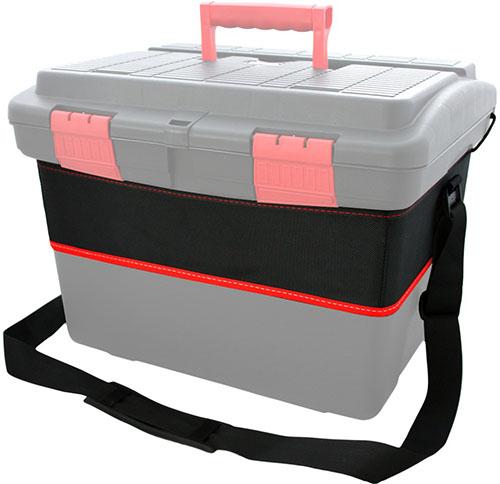 Feldherr fully 5 year warranty

We grant five years guarantee from date of purchase on our products with defects, which can be traced back to insufficient or defective processing. The guarantee does not apply to Feldherr Storage Boxes. If you have a problem with our products after the expiry of the guarantee, we will also be glad to assist you. Please contact for further informations. The full Guarantee conditions can be found here! .

60-Day Money Back Guarantee

Benefit from our money back guarantee if you are not satisfied with your Feldherr order. Provided that the product is in the condition of delivery, we will organize a replacement, or we give you your money back. You shall only bear the costs of the return shipment. The 60-day time limit is counting from the day of delivery. Please contact us beforehand for further information.

99% of costumers recommend us!

Buying in a online-shop is a matter of trust.
So for us the customer support is more than a promise. Your satisfaction is important to us. Try out and test the quality of our products.